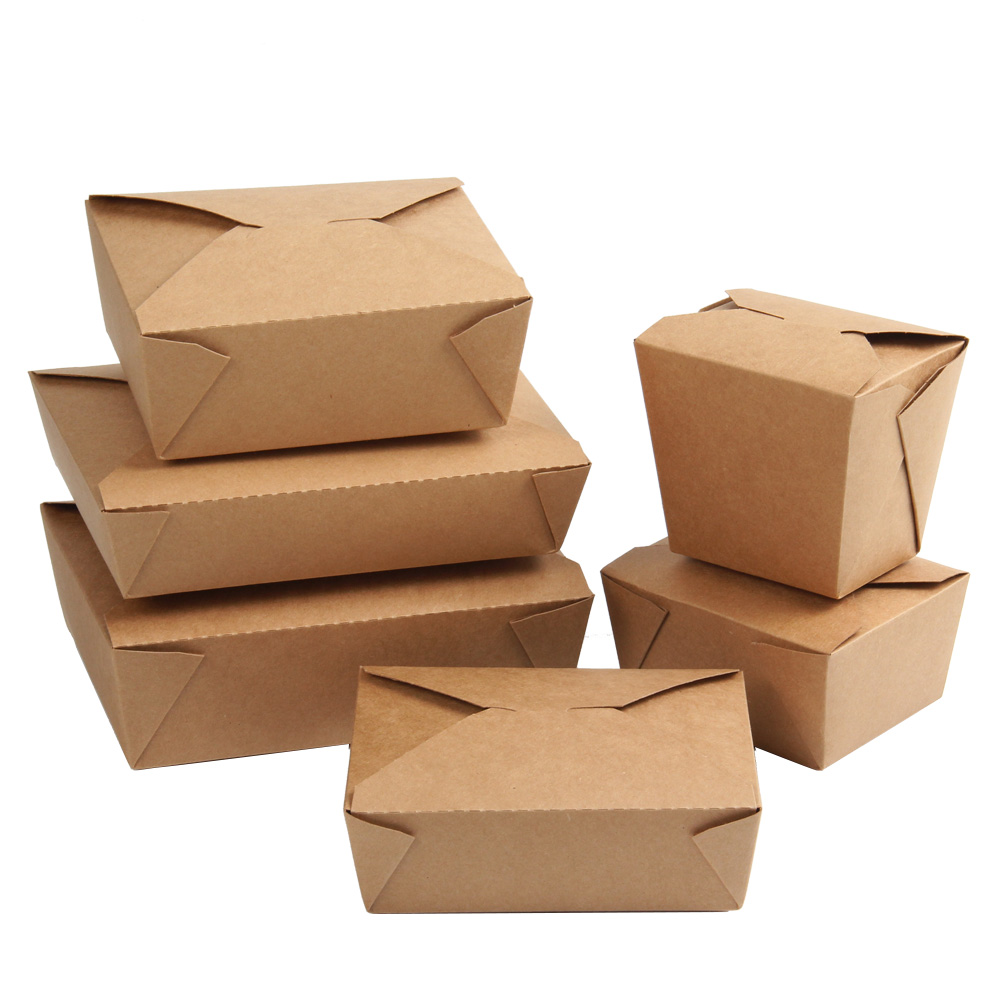 Disposable Kraft Paperboard
Kraft paperboard is another environmentally-friendly alternative for your
catering event, deli, cafe, or market! Made from 100% unbleached
paperboard, our Kraft plates have an added coating, which makes them cut
and leak resistant. Unlike other plates with plastic (PET) coatings that
will not break down over time, these Kraft plates feature a natural
silicone based release finish that will deteriorate, ensuring the entire
plate is compostable and biodegradable. These products also have a superior
3-ply strength and can be used in the microwave. Additionally, leftovers
can be conveniently covered and stored in freezers that cool up to -40
degrees Fahrenheit
WHAT IS KRAFT PAPER AND WHY IT IS BETTER?
Kraft Paper is natural bio-degradable material. The name is derived from
German *Kraft*, meaning "strength" due to it's high durability,
elasticity, and tear resistance. Because of those qualities, kraft paper is
widely used in various applications from wrapping paper and product
packaging to electrical insulation and candy wrapping. It is Ubleached,
Recyclable, Compostable, and made of Renewable resources.
Kraft paper packaging is very suitable for food container, because they are
100% recyclable, and many are made from recycled Kraft paper. Food
packaging is a large volume being consumed every day, so if we use plastic
containers for food packaging, rather than recyclable paper containers, it
would cause very serious pollution to our environment
Shop Now