You have bought your morning cup of coffee, have you thought about where it ends up?
Our GoGradables bagasse coffee cups are compostable.
GoGradables has you covered with all your eco friendly disposable needs.
Made from the natural byproduct of sugar cane, bagasse is an organic material that is 100% biodegradable. It looks and feels much like paper, but it is much sturdier and more readily available.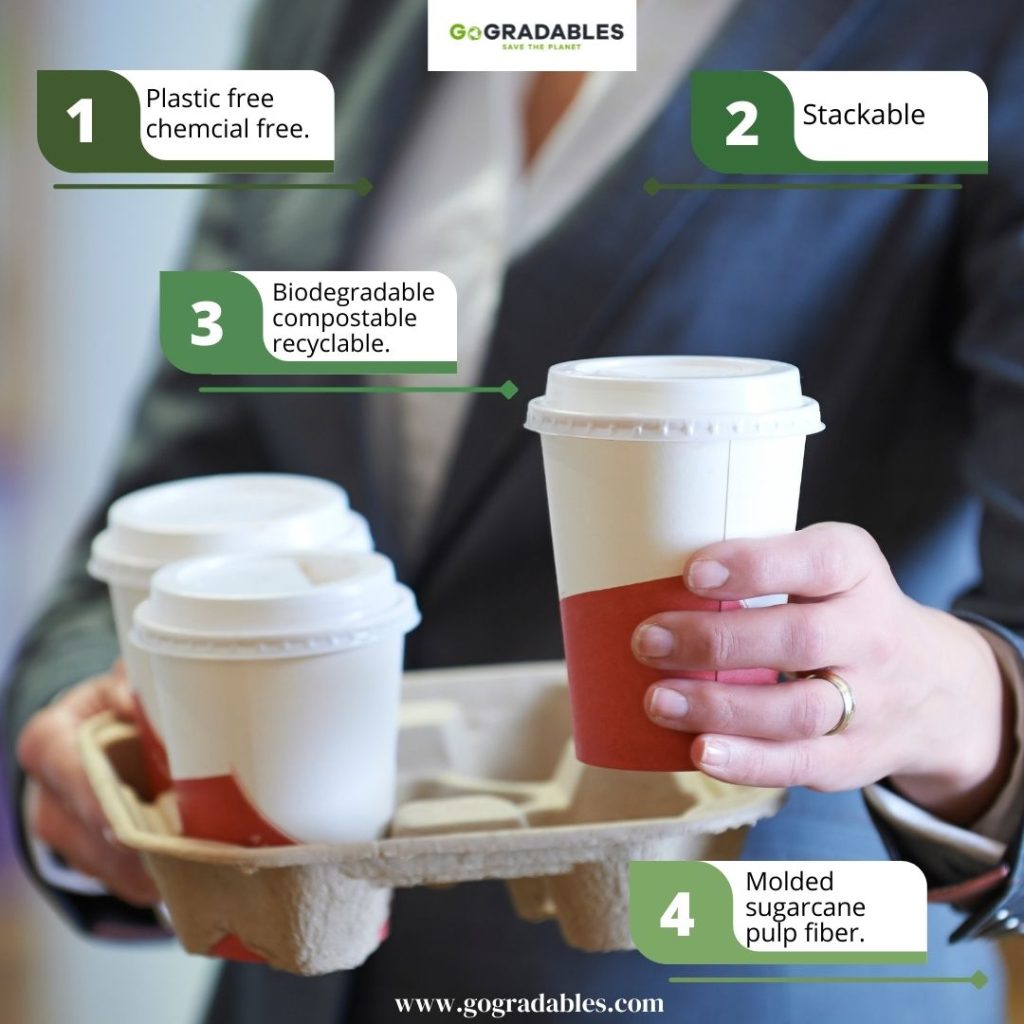 Bagasse Products That will Serve Your Purpose Without Leaking, Soaking, Or Ruining The Planet.
Use GoGradables Bagasse Packaging, Advocate for Composting, and Contribute to a Zero Waste Environment.